Operation Lights Out
The Story of CANAIRELIEF
✈️ Over 50 years ago, selfless Canadians made history by participating in the Biafran Airlift, the largest non-governmental war relief effort in history 🌍This website is devoted to the long overdue effort to honour the brave Canadians (who sacrificed to deliver food and medicines); honour the 4 Canadians who died in the process (when their plane crashed close to Uli Airstrip); AND bring back the last 2 CANAIRELIEF planes left behind on the islands of São Tomé and Príncipe (which was the major hub for relief operations) after the Biafran Airlift ended🇳🇬 Discover the hidden but incredible story of bravery & humanitarianism linking Nigeria & Canada 🇨🇦For more context, watch the evocative historical documentary by award-winning filmmaker Angela Onuora about the Biafran Airlift – a massive and epochal Non-Governmental War Relief Effort, and the specific role played by CANAIRELIEF (led mainly by members of The Presbyterian Church in Canada), in helping to save over 1 million lives.⚠️ WARNING: GRAPHIC IMAGES ⚠️
During my 5-year journey making this film, so many people I met had never heard of the crucial role Canadians played in the success of the Biafran Airlift.Not only that, but those who died have never been honoured or recognized, and those who returned were neither debriefed nor recognized by anyone. They simply went back to their lives as if nothing happened. Their immense and ultimate sacrifices were simply forgotten.And worse, when I met and interviewed the last surviving pilot of CANAIRELIEF, who flew into danger and gave of himself until he was spent, I discovered that we were the first ones to formally debrief him about what happened, and some of his experiences are documented in the film.As I ask in the film, how did one of Canada's finest hours of bravery, selflessness, and humanitarianism get left in the past and forgotten?We really must honour, illustrate, and document the sacrifices of these heroes. A long overdue (over half a century) homage needs to be paid. Though the recognition, honour, and gratitude for their sacrifice might have been delayed, it is my fervent hope that it will not be denied.The film "Operation Lights Out: The Story of CANAIRELIEF" was released on May 30th, 2023.
Join the mission to honour
true Canadian 🇨🇦 heroes
Sign-up To Help Honour Heroes and Bring Back The Planes to Canada 🇨🇦
Contact for Inquiries
info@operationlightsoutmovie.com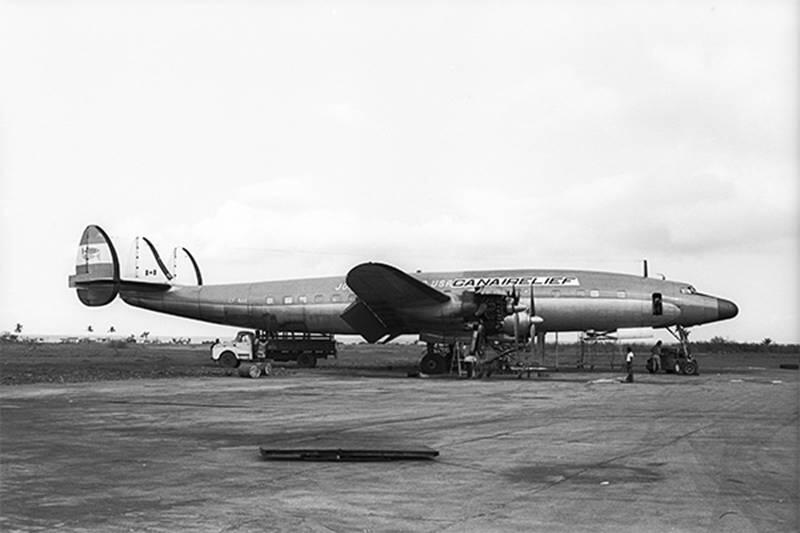 Log-Line
In 1969, a special group of Canadians risked life and limb to fly food and medicine to millions of dying children and women in the largest civilian War Airlift in human history.
Synopsis
The history of Nigeria, as it is taught in Nigerian schools, deliberately excludes details of the controversial Nigerian Civil War aka The Biafran War – the secession of Eastern Nigeria (named BIAFRA), following brutal widespread attacks against Eastern Nigerians; amidst the seeds of intra-ethnic discord planted during decades of British colonial rule in Nigeria.As a result of this, my generation and I have grown up never fully knowing or grasping the sheer scale of the war, or the size and extent of the war relief effort it spawned in its wake. Conversations with my parents whilst growing up, and more recently, my Father-in-law and his former teacher (a former Canadian Presbyterian missionary to Nigeria), stirred my curiosity about the Canadian effort to relieve human suffering during the war. I realized, as a New Canadian, that this amazing story of bravery by Canadians has been forgotten or not told at all to my generation, as well as preceding and following ones in the postbellum period – not only in Nigeria but also in Canada.I want to share my shocking personal discovery of CANAIRELIEF and its herculean effort in saving so many lives – including those of my parents and parents-in-law; because it is a story that needs to be heard for the first time by younger generations and to be remembered by older ones.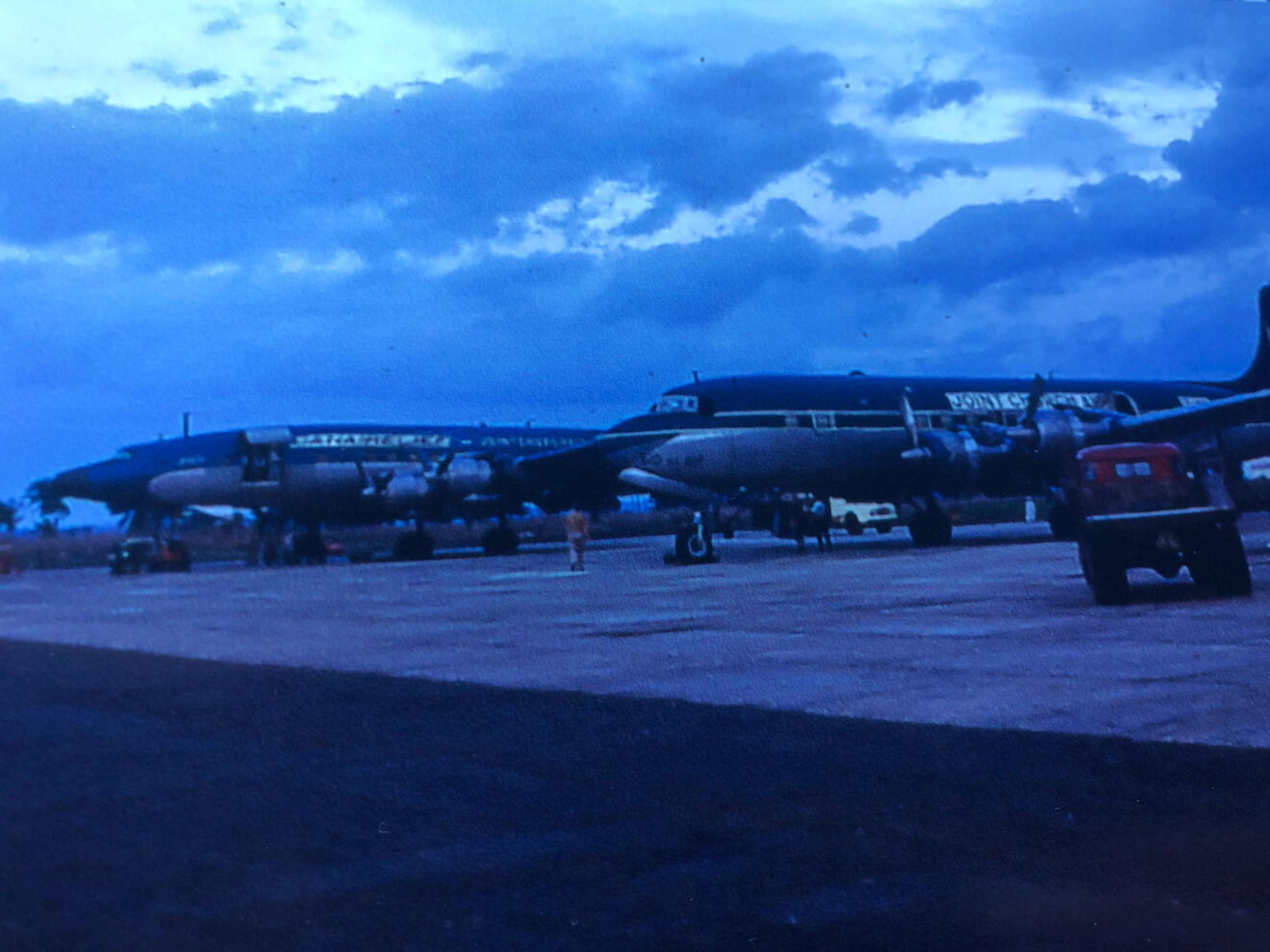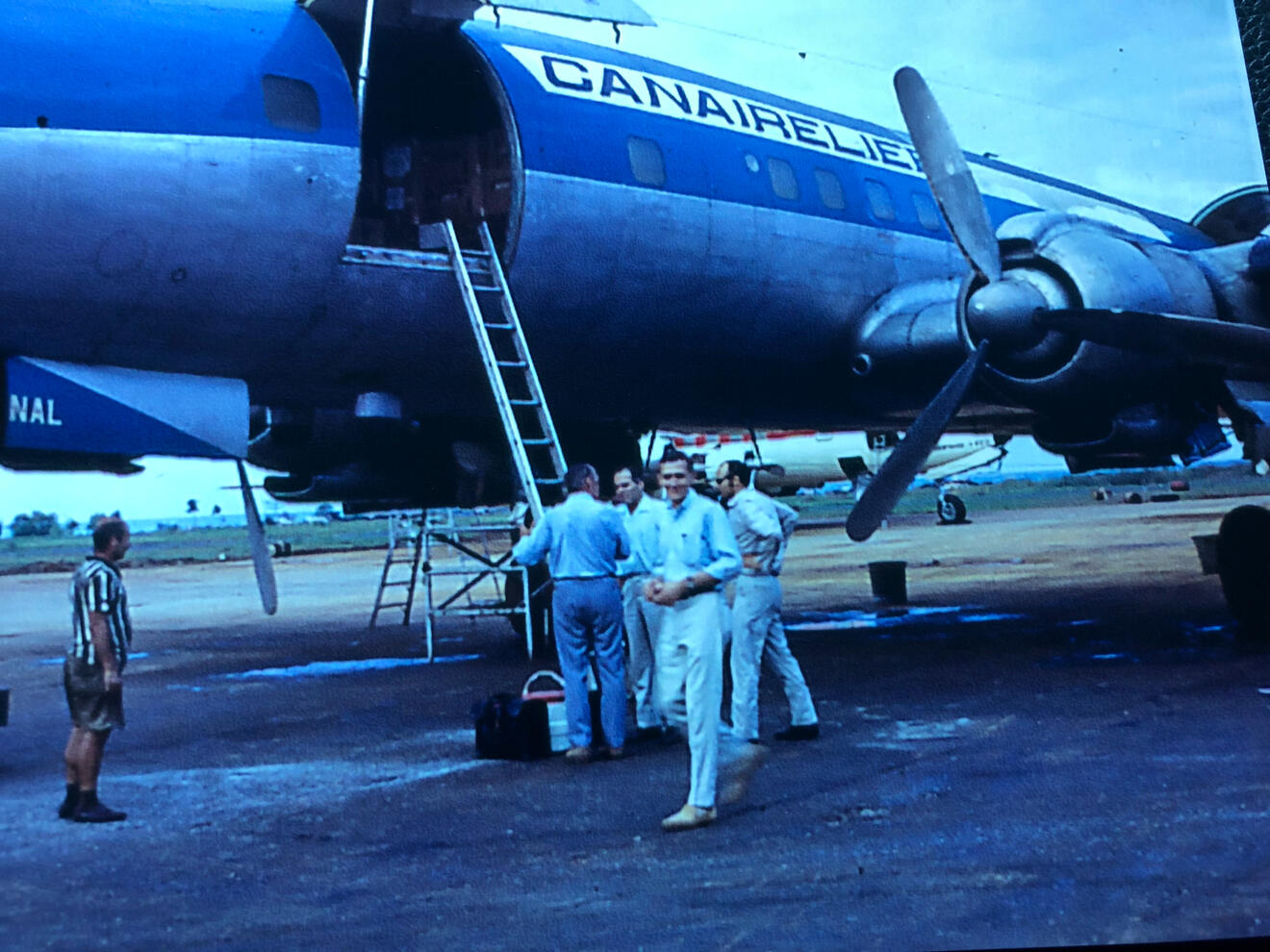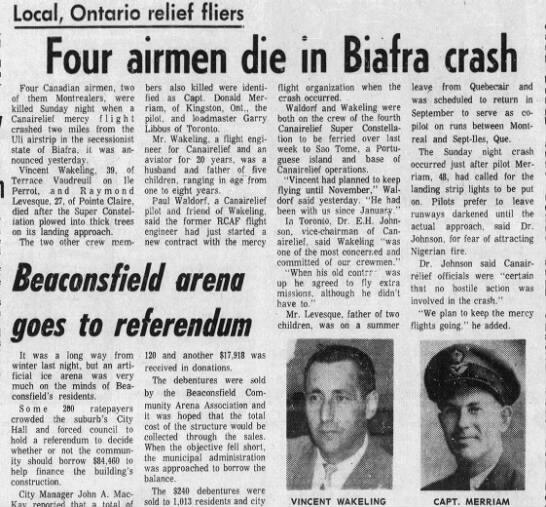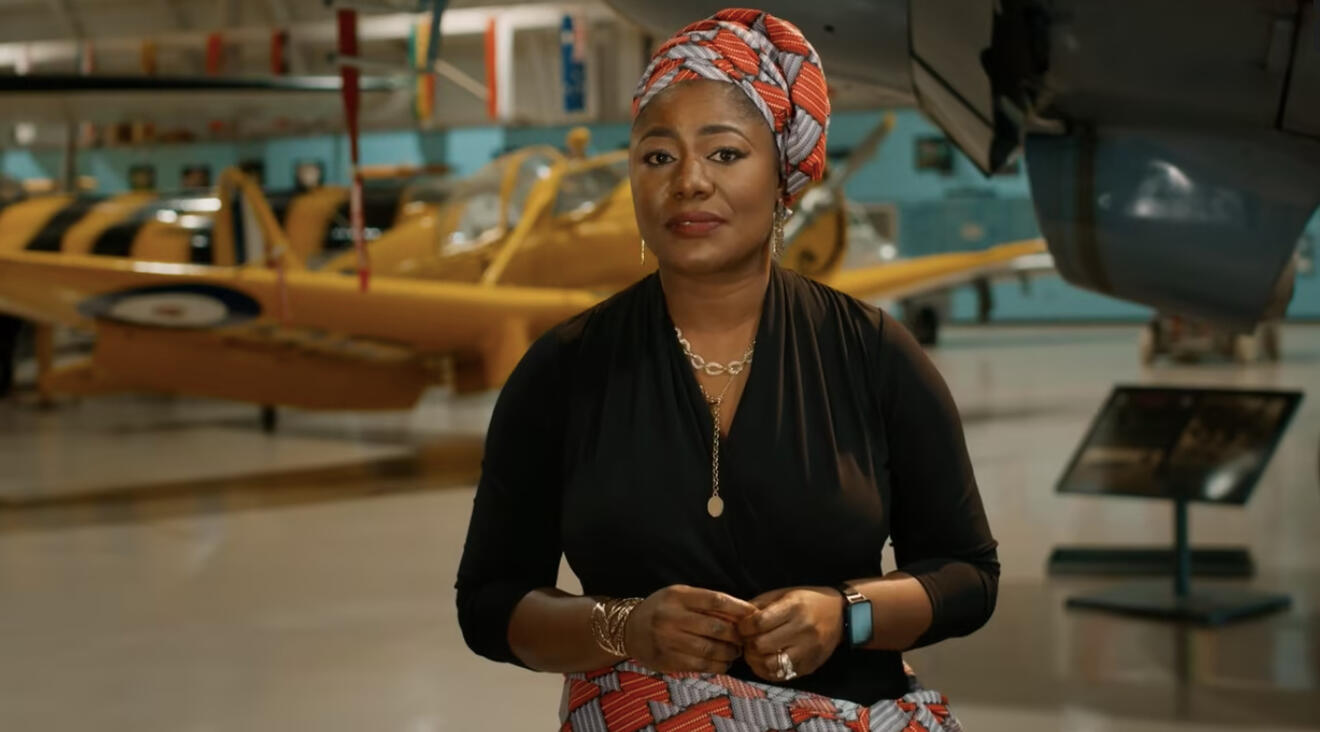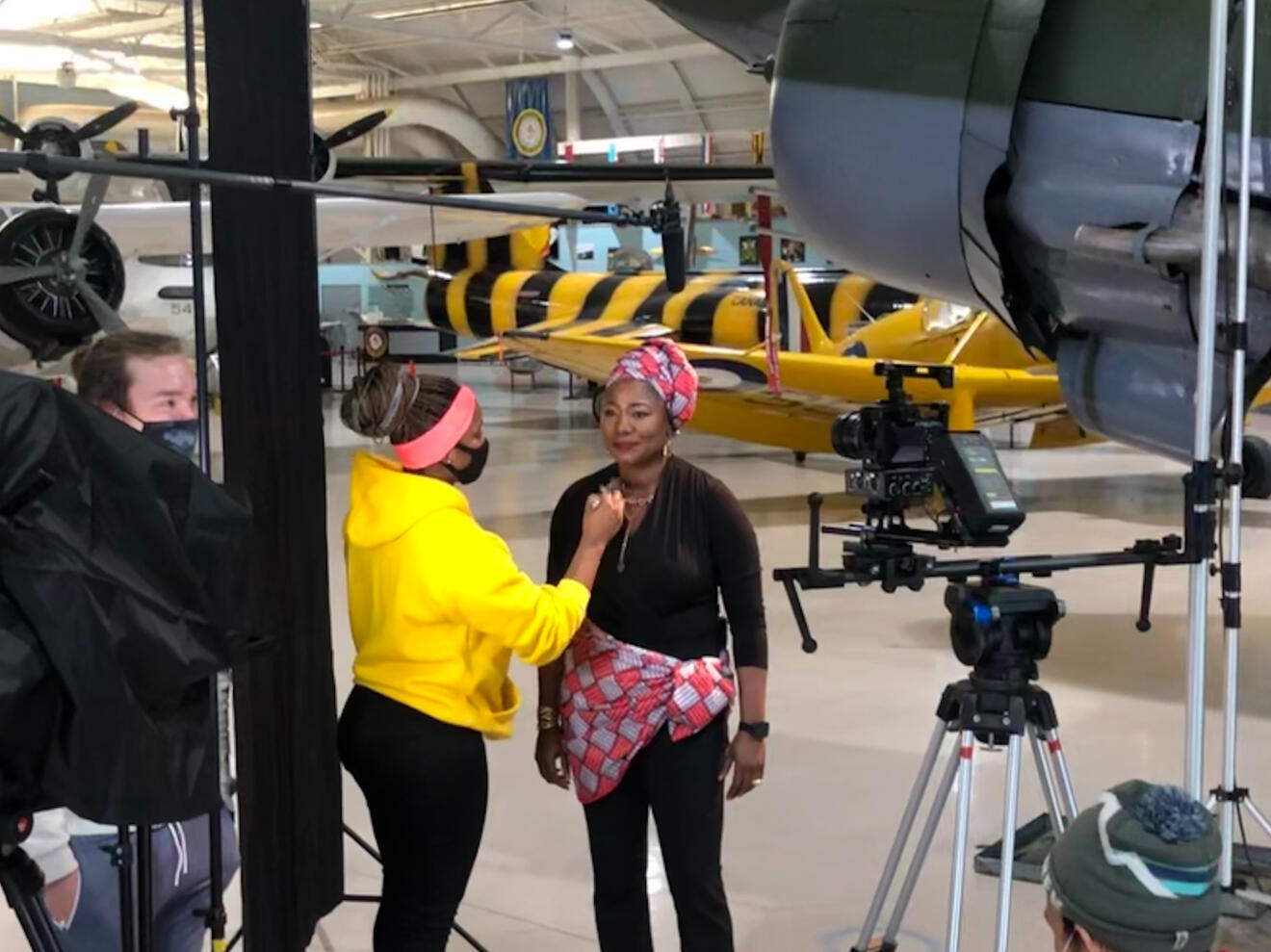 Writer, Producer, & Director
My name is Angela Onuora and I'm the Chief Creative Officer & Founder – This Naija Girl Studios.I'm a TV, Radio, and Film Writer, Producer and Director, On-Air Radio Personality, Concept Developer; a creative/broadcast media jack-of-all-trades.Since I moved from Nigeria, and after my arrival in Canada in 2014, I co-founded a Women-in-Filmmaking Collective called Studio D-20, under the auspices of the Commons Studio – a part of The Working Centre Kitchener, Ontario.My biggest passion is Creative Writing, and I'm drawn to topics that celebrate all women, and tell stories fueled by their diverse experiences and from their perspectives. I identify as a women's champion for equity (a story for another day).
This Naija Girl Studios
Honouring 🇨🇦 heroes, by connecting shared experiences, and telling evocative stories that fuse my Nigerian and Canadian identities and cultures